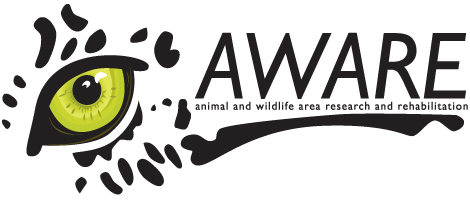 Donkey Clinics
AWARE Trust, Zimbabwe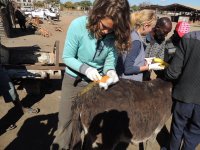 Participate in efforts to improve donkey welfare in Zimbabwe, whilst educating donkey owners about proper animal husbandry and draught techniques.
Project Locations:
Our donkey vet normally travels round 3 major routes in the country:
i. Masvingo – Chivi – Gweru.
ii. Mutare - Chipinge – Buhera – Birchenough - Chimanimani
iii. Karoi – Chirundu – Chinhoyi – Shamva - Mutoko
Project Age Limit: Minimum 18 years, Maximum age dependent on participant's health.
Project Highlights:
Have an authentic African cultural experience driving around rural Zimbabwe with our Zimbabwean equine vet.
Feel the satisfaction of helping out 'the beasts of burden', changing their lives for the better by educating their owners.
Help treat a variety of donkey ailments.
Further Information on AWARE's Donkey Clinics:
Our donkey clinics came into being in January 2009 after executives from the UK charity, SPANA (Society for the Protection of Animals Abroad), visited some cases of donkey cruelty with us in Gweru. Unable to turn a blind eye, SPANA initially funded AWARE to run 6 donkey clinics in Gweru in 2009. Subsequently they funded a Continuing Professional Development Course in Zimbabwe for 25 veterinarians and veterinary technicians on donkey medicine. This course was run by Dr Karen Reed in March 2010.
Later in 2010 SPANA visited us again and it was decided that they would fund half the monthly salary for a vet who would spend 2 weeks travelling around the country treating donkeys (and 2 weeks doing other AWARE work). A vet was duly appointed (Dr Erick Mutizhe) and since September 2010 he has been driving around the country identifying the donkeys' most pressing needs.
Erick has so far treated a case of tetanus, numerous eye problems, numerous hoof abnormalities, and a variety of wounds as well as administering routine treatment (tooth rasping, vaccinating, de-worming, and dipping the donkeys) and giving advice on harnessing and issues pertaining to working donkeys.
Project Typical Schedule:
Drive to government Animal Health Centres around the country to co-ordinate the planning of the donkey clinics (the government vets campaign for donkey owners to bring their donkeys).
At the donkey clinics help with record taking, dipping, de-worming and restraining donkeys – this can be quite hard work, seeing up to 60 donkeys in a morning in some areas.
Spend time giving out educational material on donkey care as well as soft harnesses that do not create wounds.
Project Accommodation:
This will be camping at Animal Health Centres in a tent (usually in a fenced grounds), often with no running water, and eating traditional Zimbabwean food as the vet does.
Project Travel Nearby:
No other project will give a foreigner a truer insight into the people of Zimbabwe and the lifestyles of rural Zimbabweans. You also get to see places that are way off any tourist map.
Volunteer comments:
"A massive thank you to Keith and Lisa for the very interesting and exciting time that iIspent with the AWARE Trust (Sept – October 2010). It was my first introduction to veterinary conservation work in Africa and I couldn't have enjoyed it more. Whilst I was with the AWARE Trust I was involved in setting up a project that provided free veterinary care and general management advice to donkey owners. Working alongside the Dr Eric Mutizhe we performed clinics in the Chivi area in Masvingo (which involved off-roading through tribal trust lands) and a township area in Gweru. We saw a number of different conditions including severely overgrown hooves, a number of eye problems and many wounds associated with poorly fitting harnesses. " – Charlie Pinkham