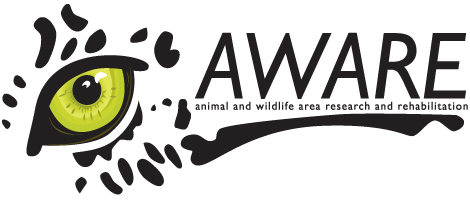 Testimonials
"Dr. Lisa Marabini and Dr. Keith Dutlow have created AWARE, Animal and Wildlife Area Research and Rehabilitation, a wildlife conservation program which offers veterinary students the opportunity to volunteer their time and efforts as I have never experienced before.  Having created AWARE in 2004, they are not only the founders of the non-profit organization that benefits the wildlife of their home country, Zimbabwe, but they are also extraordinary teachers and veterinarians.  They welcomed me with open arms and allowed me to perform once in a lifetime hands on clinical tasks.  They always answered every question I had with tips and tricks of the trade from their personal experiences.  Their efforts and heartfelt cause is apparent through their actions in the field, treating each animal with as much care as possible, while maintaining the respect for wildlife that is so necessary for veterinarians in the field.  I am very pleased with my choice of AWARE for an internship during my veterinary studies and hope to return one day to assist in any way possible to conserve the wildlife of Zimbabwe and educate the communities on the importance of preserving the many species of native animals.   I will be spreading the word about this remarkable program and the incredible veterinarians behind the mission of wildlife preservation in Zimbabwe. 
                 Having never been to the southern region of Africa, I was unsure what to expect besides some friends' advice and reading information on Zimbabwe.  I chose AWARE's internship with the donkey clinic sponsored by SPANA as a way to experience and understand better the rural life of villagers outside the major cities of Africa.  The clinics are offered to the community on a pro bono basis to promote animal welfare and maintain healthcare for animals that do not receive any veterinary care otherwise.  I knew helping the working animals of a town would directly benefit the farmers and people who depend on these animals for their daily prosperity.  Keeping these animals in working health conditions is a necessity for the survival of thousands of people who, as a Westerner, are so easily taken for granted.  My experiences on the donkey clinics were a life changing and humbling eye opener into the real village lifestyle of the Zimbabwean people.  If I had to do it all over again, I would not change my trip decision.  Dr. Erick Mutizhe patiently taught me the ins and outs of field veterinary medicine in the rural villages of Zimbabwe by showing me how to use my classroom based knowledge and apply it through improvised medicine while working with a limited supply of medical provisions in an area so far from the comforts of plumbing and electricity.  He also shared with me the priceless techniques and importance of being able to quickly asses a case and determine a means of medical treatment as efficiently as possible, while seeing a high density case load each day. 
                 Before leaving for my two week internship through AWARE,  my friends and family asked very skeptically why I would travel so far from home to work with donkeys, a common animal in most of the United States.  My answer to them was that without these animals, working and prosperity would be impossible for many people in Zimbabwe.  On my first day of clinics in Gweru, I learned from a farmer that he must travel every day for six hours to and from the forest with his donkeys to collect firewood in order to sell to make money and feed his family.  Without his donkeys, this would be an impossibly demanding task for a solo farmer to perform.  These 'ordinary' animals perform an extraordinary job of working day after day to keep a country alive and thriving.  Without the working animals of the community, there would be no means of making a living for many people.  The donkeys' health and prosperity is an imperative. As a future veterinarian, my life will be devoted to the welfare of all animals, including these ordinary donkeys that reside in an extraordinary place and shape the lives of so many people around the world.  " Amelia Nuwer
"I volunteered with AWARE trust for 2 weeks during the summer of my 4th year at vet school in the UK. I was incredibly excited to be joining the team in Zimbabwe and knew the trip would be good. However, the whole experience was more amazing and memorable than I could have dreamed it would be. As this was my first time both working with wildlife and in Zimbabwe I was naturally nervous. I needn't have been, the whole team made me feel extremely welcome and at ease to ask any questions I had about the work and the culture, granted I think Keith lived to regret being so welcoming after two weeks of nearly constant questions from myself and the other girls!
The first few days of our trip involved travelling to Kyle National Park where we were working alongside the parks rangers to capture and dehorn the white rhino in the park. This work is essential in helping to reduce poaching of these beautiful creatures. It wasn't hard to see how privileged we were to be part of the team handling these animals in what can be a dangerous operation for both the rhinos and the people involved. I definitely got to see the dangers first hand when a very protective mum nearly charged our Landrover to shield her calf that we had darted!
The second part of our trip saw us travelling to several different wildlife centres to dart and contracept lionesses, preventing unwanted cubs. In just over a week we helped dart, blood sample and treat nearly 40 lions in 4 different locations. Lisa and Keith were both brilliant teachers, making sure that we learnt and repeatedly practiced all the different elements of the capture process from loading and firing the darts, to taking blood samples to administering the reversal drugs. They were always keen to take the time to let us get to grips with tasks such as finding the surprisingly elusive lions jugular, it turns out that just because it's massive doesn't mean it's easy to get a needle into it! On one of the parks we also got to assist with administering rabies vaccinations to 105 lions, which was no mean feat. For this we got to learn to use a pole syringe, enticing the lions to the fence with some meat then jabbing them through the fence with the vaccine and trying to get the pole syringe back out before the, now angry, lion turns around and eats the pole. It certainly gets the adrenaline pumping!
Despite only being there for two weeks, I learnt so much about wildlife medicine and, in my opinion more importantly, about how the wildlife veterinary industry works. I gained a real insight into the work that AWARE trust does, the difficulties they face, and the real difference that their efforts make to the beautiful wildlife of Zimbabwe. It was brilliant to work with Lisa and Keith who are two of the most determined, talented and compassionate vets I have had the privilege to meet and spend time with. I can safely say that I will never forget the time I spent with everyone at AWARE and I know that I have established friendships that will remain for a long time to come. If it wasn't for the small issue of the vet degree I need to finish, I'd be back out there helping them tomorrow! " Helena Corner
"AWARE trust provided me with an unparalelled and highly clinical experience of wildlife veterinary care and management in Southern Africa. The team were friendly, proffessional and highly skilled. They took the time to teach and supervise me whilst allowing me the freedom to practice the skills I learnt. I had an amazing time and would recommend it to anyone!!" Sinead Kenna