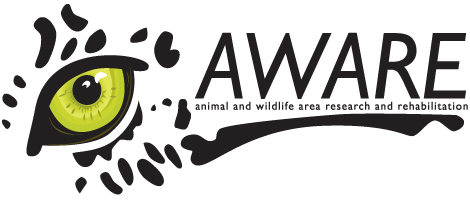 Pre-Departure Information
"AWARE TRUST VETERINARY PROGRAMME"
If you are planning on joining the AWARE Trust team in Zimbabwe, here is some useful information that will help your travel planning.
The package costs $1000 per week.
What the Price includes
Project Fee: this entails financing that goes directly back into the project that you are involved with. This project fee facilitates funding for items such as veterinary drugs, veterinary equipment, fuel and vehicle costs, dog food, etc.
All transfers from and to Harare International Airports upon your arrival and departure.
Full board and lodgings (home style cooking) whilst in Harare.
Email access whilst in Harare.
Laundry and servicing of rooms in Harare.
All transfers to project locations.
Assistance in your projects and comprehensive orientation and supervision by trained staff and vets during your stay.
Any wildlife, veterinary or conservation education talks that take place during your stay.
Use of camping equipment on the projects.
All meals whilst on the project.
Unlimited tea, coffee and juice throughout the day.
What the Price does not include
All items of a personal nature, such as curios, gifts, clothing (work and other).
Return flights to Harare International Airports.
Telephone calls made during your placement (charged out at cost).
Any excursions over and above your planned itinerary in Zimbabwe e.g visits into National Parks not in our projects.
National Parks entrance and accommodation fees if applicable.
Personal insurance cover for the duration of your placement, which is expected to include cover for repatriation.
Cokes, beers, alcohol, chocolate and other food items not included in your meals.
Bottled water (chlorinated drinking water provided).
Mosquito repellent and anti-malarial prevention.
Flights & Visas
Try to arrange your flight so that you arrive in Harare with at least 36 hours to spare before a designated project start date so that you get a complete orientation. As stated on the project outlines, dates can sometimes change due to unforeseen circumstances. We will, however, do everything within our power to make sure that we get you to the project that you have expressed the most interest in. Make sure that you have provided us with the correct flight arrival details to ensure that we collect you at the right time.
If you are travelling through O.R. Tambo Airport in Johannesburg it is essential that you lock and cling- wrap your stow-away luggage to prevent theft of articles from your luggage. Please be aware that sometimes travelling through Johannesburg, luggage can get delayed, so it is advisable to pack some useful items in your hand luggage, just in case.
If you are spending more than a few hours in transit at O.R. Tambo Johannesburg, there is a lounge that you can use for around ZAR154 (about $20). This includes showers, internet, snack food and drinks as well as a comfortable place to sit and somewhere to leave your bags if you fancy a wander around the shops. It is well worth using this lounge if you are at the airport for more than a few hours, as generally, food within the airport is expensive. Once you have checked in, and passed through passport control, take a left and keep going until you find a Tax rebate shop, Accessorize and escalators. Head up the escalators and go through the first door on your right, just before the smoking lounge.
Note: Visas are your responsibility and the information provided below is to serve as a guideline only. We advise that you confirm this information with the embassy/consulate of the countr(ies) that you will be visiting in your home country before departure.
It is possible to obtain a holiday visa from your local Zimbabwean embassy prior to departing for Zimbabwe. However, it is usually easier to obtain the necessary visa at the airport on arrival in Zimbabwe itself. There is a cost to obtain a visa, payable in cash(US, Pound Sterling, Euro or Rand) at immigration. Your passport must be valid for at least 6 months after you arrival date in Zimbabwe, so please check the expiry date.
It is vital that you apply for a HOLIDAY visa at immigration.
The address of where you will be based in Zimbabwe is16 Southam Road, Greystone Park, Harare, and contact number for immigration purposes will be Harare 885498.
It is possible to get a visa for up to 1 month at the port of entry, which can be extended after arrival in Zimbabwe up to a maximum of 6 months. You will not automatically be given the maximum length of time, and we recommend that you request a visa that is at least one week longer than you actually need in case you decide to travel in Zimbabwe for a few extra days or there is a change in your flight requiring you to be in the country for additional time. If during your stay in Zimbabwe you intend to leave the country and return to it, it is cheaper to apply for a double-entry visa. Below are the details of the current prices for common countries, however, we ask that you have additional cash to hand as the visa rules change often and the price may have increased since posting this document.
Zimbabwe – Visa Costs:
Nationality Single Entry Double Entry
American US$ 55.00 US$110.00
Canadian US$ 55.00 US$ 110.00
British US$ 55.00 US$ 110.00
EU Countries US$ 55.00 US$ 110.00
If you visit Victoria Falls you can be stamped out of and re-stamped into Zimbabwe, enabling you to take part in activities on the Zambian side of Victoria Falls. The Zambian border will charge between US$ 50 and US$ 200 for the day entry visa. There is no visa charge when visiting Botswana.
Medical Insurance
Working with animals in Zimbabwe can be dangerous. Prior to your trip you will need to arrange medical insurance which will give you full cover for any medical requirements which may arise during your trip, including cover for full air (helicopter) evacuation in the event that this is necessary. Your medical cover also needs to include repatriation. If you do not already have a company that you are happy to use to take out a policy with, consider World Nomads (www.worldnomads.com) – "designed for travelers with cover for overseas medical, evacuation, baggage and activities". Please be sure to check your policy carefully to ensure that it does cover activities which you are hoping / likely to participate in, such as wild game capture, as cover does vary from one country of residence to another and from one volunteer project-type to another.
Airport Pick-up
We will meet you at Harare airport! (Please do not arrange to fly into Bulawayo or Victoria Falls as we do not have a base in those cities.)
You will be picked up from Harare Airport by AWARE staff who will be holding a sign with your name on it. If you cannot find the staff member do not leave the airport or accept any offers to take you into town. Please call +263 (0)712 886650 or +263 (0)4 885498 or +263 (0)772 430014.
You will be transferred straight to your accommodation in Harare, which will be a comfortable room at one of the vets' houses (please inform us if you are traveling with a partner beforehand). All meals will be provided for you. The house is fully serviced and you can arrange to have your laundry done at no extra cost. Internet services can be erratic as they rely on mobile phone signal, which in turn relies on electricity, but we will do our best to provide you with some email communication to the outside world within reasonable hours.
In the 24 hours before a specific project start date you will be fully briefed on the project including a detailed talk on safety precautions. Please pay close attention to the safety briefing. If there is time you can visit one of two local wildlife sanctuaries or ask to see other features of interest in Harare.
Project Accommodation
Your Project accommodation will vary depending on the Project, but be prepared to camp as circumstances may change unpredictably:
For the sterilization projects in Trans-Frontier Conservation Areas (TFCA), (with the exception of towns such as Victoria Falls or Kariba) your living conditions will probably be amongst the roughest that you have experienced. You will likely be camping in an African village and you will get an appreciation of how the villagers live their everyday lives. You will be provided with a tent, sleeping bag and stretcher or mattress. We will base our camp near any concrete building (e.g. school) that can act also as a surgical theatre. NB. There will likely be no electricity, but we will carry a small generator to run veterinary equipment.
You will be asked to help collect water from a manually pumped borehole. This water will be stored in 200l containers for drinking, bathing and surgical use. The water is often brackish in taste and is purified by means of chlorinated tablets, which eliminates the chance of contracting cholera. If you cannot tolerate the taste of the water bottled water will be provided but we ask that you try as far as possible to 'do as the Romans' since vehicle space is at a premium on these expeditions.
There will generally be a 'long drop' toilet facility (with no seat) in the vicinity. A solar shower bag will be strung up to a tree and a shower tent erected underneath for bathing purposes.
For wildlife research projects in National Parks, your accommodation will generally be in National Parks camping grounds, which are basic and make use of a communal ablutions block with running water. The water is usually heated in a wood boiler, but due to frequent maintenance problems, may not be hot. Some Parks have electricity, although there are frequent power cuts. Others do not have electricity.
For wildlife research projects on private game reserves your accommodation will generally be in rooms provided by the reserve which can vary from very basic to very comfortable. If there is not enough accommodation or the accommodation is full you may be required to camp. There will usually be running water and electricity.
Meals
Food is basic and meals are designed with the vehicles' space constraints in mind. Although we will carry a gas freezer, this tends to quickly fill up with blood samples and will generally not be used to cool beers! Food is cooked on a gas stove, which is also used to run the autoclave that sterilizes surgical instruments. The autoclave gets priority over food! However, the locals are always happy to collect firewood so that we can cook on a fire. Volunteers may be asked to help with food preparations as there may not be enough space to bring a cook along.
A typical menu will consist of:
Breakfast: Oats porridge with bran-flakes. Tea and coffee.
Mid morning snack: Tea or coffee with a muesli muffin or rusk, and a piece of fruit
Lunch: A light lunch of canned fish or ham, 2 minute noodles, Pro-Vita biscuits, tinned beans or sweet-corn.
Mid afternoon snack: Fruit or biscuits as required.
Dinner: Spaghetti bolognaise, or chicken/steak and rice/potatoes with vegetables; tinned fruits or a piece of chocolate for desert.
Please let us know before you depart for Africa of any food allergies or specific requirements or if there is anything you would prefer not to eat (don't worry, we don't eat offal or anything 'funny' ourselves).
Cordials (juice concentrates) will be provided for drinking. Soft drinks and alcohol are not included in the cost of your trip. You can expect to pay about US$2 for a beer or coke. Please tell us if you will be requiring any beers or soft drinks on your project trip, and we will arrange to purchase them on your behalf. The local village brews are generally hospitalization material and you are advised not to try them.
Weather, Climate and Clothing to bring
Zimbabwe has a very tropical climate, dominated by the wet and dry seasons. For both dry and wet season, you will need to bring outdoor neutral-coloured clothing, (beige, tan, brown, green) but not camouflage design as this is considered an offence for which you may be arrested in Zimbabwe. A hat and sun block are essential; the sun can be very harsh to your skin. Please make sure you bring comfortable clothes, as well as clothes that you don't mind getting dirty or possibly torn. Zimbabwe is a broad-minded country and it is acceptable to wear shorts and skirts, but the clothes you wear to your Project should not be revealing, especially for females.
April-September: Dry Season
Nights and early mornings can be very cold, especially during the winter months of May to August and can reach as low as 0°C while midday can reach up to 25°C. The season is very barren and dry, yet a perfect time for game viewing! If you are arriving during winter ensure you bring some warm jumpers, jackets, gloves, scarves and a warm hat.
October-March: Wet Season
Days and nights can get very hot and sticky. Most of our work is done in the Zimbabwean lowveld where temperatures can easily reach 45 degrees Celsius in the shade. You need light clothes that also cover your body from the harsh sun. A winning combination for heat tolerance for females is a vest-like undergarment with a cotton button-up sleeved shirt on top that can be wet down in the heat of the day. Males are also advised to wet their shirts in the heat of the day. Occasionally there might be a day the temperature drops so ensure you also bring a sweater. It can be a time of heavy rain, especially between mid-November & mid February so bring a raincoat, waterproof shoes and clothes you can change into just in case you get caught in the rain. Everything turns green and you will find many young animals appearing.
Laundry/Washing
You will be required to do your own washing during projects. Washing powder will be provided.
Communication
Postal: If people wish to send you mail, they can use the postal address listed above. However, please don't send any valuables, as the postal service in Africa is not completely reliable and is generally slow. Also, please do not have packages sent to you while you are on the project. All packages have to be cleared by the Zimbabwe Revenue Authority and you will find that you will need to pay a very high customs charge on collection in Zimbabwe that is often much higher than the value of the goods enclosed. It also takes a minimum of 2 weeks for packages to be cleared. We strongly advise against having
packages mailed to you from outside of Zimbabwe.
Email: You will not have email access during TFCA projects or during any projects in areas not covered by cell phone signal (this applies to most National Parks and private reserves). This excludes projects on the outskirts of Harare or Victoria Falls or any other major city.
Telephones: Reliable cell phone signal generally does not cover the areas where we work. Often, however, the locals always know of some spot in the vicinity where one bar of cell phone reception (South African or Zimbabwean servers) exists. You may find yourself halfway up a tree in order to take advantage of this, and it is unlikely you will be able to do more than send or receive an sms. Costs are extremely high for cell phone calls and texts in Zimbabwe.
You will be able to use your mobile phone in Zimbabwe if you enable international roaming before you leave home, but as above, coverage is very limited. We do carry a satellite phone and you can purchse calls for $1 a minute, but we generally like to conserve the minutes for emergency use only. Some satellite phone companies (which do not exist in Zimbabwe) rent satellite phones and you may want to consider renting one before you come out to Africa.
So to summarize, advise your friends & family that contact may be limited whilst you are out in Zimbabwe.
Electrical Appliances
We have British (3 pin square) plugs in Harare. On Projects limited electricity for veterinary equipment will be supplied by generator during which time you may be able to charge appliances. 'Freeloaders' which are small solar powered appliance chargers are a worthwhile investment as there is plenty of sun in Zimbabwe. These are available at Amazon.com.
Vaccinations, Malaria, Sun Precautions & Dehydration, and other Health Precautions
Please consult your GP with regards to immunizations. As you will be working with animals in a rabies endemic area, it is essential to get a rabies vaccination, especially if working on the dog sterilization projects. Rabies is fatal and the only means of preventing it is through vaccination. There have been more than 30 human cases in South Africa in the last year. Although there is better control in Zimbabwe (the locals tend to be more co-operative with government vaccination programmes) it is not worth taking the chance. Tetanus is also highly advisable in case of dog bites. Below are details of what is likely to be additionally recommended by your GP.
Polio: Recommended.
Hepatitis A&B: Recommended.
Malaria: The Anopheles mosquito is arguably the most dangerous creature you will come into contact with, as it transmits malaria. It is very likely you will be working in malaria areas. We therefore advise you to bring an ample supply of anti-malarial tablets and plenty of mosquito repellent for your entire time in Zimbabwe. Ask your doctor to prescribe the best one available. N.B. We do not recommend Larium (sometimes known to cause hallucinations) or Doxycycline (many people have bad reactions to the sun when they use this prophylactic). Studies show that malaria is best prevented by wearing long sleeved shirts, trousers and socks and plenty of repellent after 1700hrs. With sensibility, it can well be avoided (the vets have yet to get it).
Sunstroke and dehydration: We have seen many foreign tourists go down with sunstroke as a result of not wearing a hat or sunscreen and turning themselves into lobsters in the hot sun. You will need an adequate supply of minimum SPF 30 and bring a hat, sunglasses and a water bottle with you, as you may be in the sun at lot of the day. The sun is so strong here it is possible to burn through an apparently overcast sky, so please do not underestimate the chance of burning and seek shade as often as you can.
Many tourists dehydrate despite repeated assertions to drink lots of water or face some unpleasant symptoms. We do not want you to have to miss out on any of your experience here because you got sick due to dehydration, so please drinks lots of water (minimum 8 glasses a day), and bring a water bottle with you! If you are prone to sweating a lot bring electrolyte tablets which will help you maintain your energy throughout the day.
Remember, you may effectively be in the middle of nowhere. The nearest hospital could be a 4 hour drive away on rough roads. So be sensible and don't take chances.
Dangerous wildlife: The areas where you may be working are host to several different classes of dangerous wildlife, including snakes and scorpions. Please shake your clothes, sleeping bags, carry bags and shoes out before you use them and ensure you keep the netting on your tent zipped at all times.
Never walk unauthorized or unaccompanied in any National Park except in designated areas. If for some reason you find yourself confronted by a threatening animal it is best not to scream or run, but back away slowly and quietly until you are out of their defensive circle. Do not swim in any of the rivers you will be working near – they are likely to be infested with crocodiles and bilharzia.
Money
Credit cards are unreliable in Zimbabwe and although a few outlets accept the major credit cards, the exchange rate differs and you won't get the best value for your money. We advise you to bring your spending money in US dollars cash which must be post 1993 issue.
This is by far the best form of money to take because it is accepted anywhere whereas travellers cheques may not always be accepted. Change is a problem in Zimbabwe and many establishments give credit notes in lieu of change. For this reason you are advised to bring small denominations. Organising a bank transfer from a European/American bank account to one in Zimbabwe is fraught with difficulties for us, and can be highly stressful for the volunteers. So please bring cash!
What is expected of Volunteers and terms of Volunteer agreement
Africa provides an ever-changing environment and power failures, water & fuel shortages, temperature fluctuations and other uncontrollable situations do occur. You will need to remain flexible, understanding and good humoured. "African time" can be difficult and frustrating for those used to a very structured life so this is something to keep in mind!
We will aim to provide you with all your daily needs, keep you out of harm's way and support you in your volunteer work. In exchange, we ask you to attend work punctually and to behave consistently in ways that reflect well upon AWARE Trust and our personnel.
We ask that you to dress according to local norms while in public and to treat people on the work site with kindness and respect. In addition, we insist that volunteers avoid any contact with drugs and any culturally inappropriate activities relating to alcohol. The AWARE projects rely on networks, and those networks are held together by good relations. If a case should arrive in which our staff feels that volunteers have repeatedly behaved in ways that contradict the basic spirit of this agreement, we reserve the right to remove you from the programme.
We view the volunteer experience as your commitment to improving the welfare of Zimbabwean animals and rural communities. This should include a willingness to overcome challenges of various sorts. In cases where volunteers are experiencing difficulties, we strongly encourage creative, collaborative solutions. At the same time, we respect the ability and freedom of our volunteers to make their own judgments and understand that volunteer work only functions well when volunteers retain the will to participate fully and energetically.
To ensure that volunteers have a most enjoyable and safe time whilst on placement we have set down a code of conduct. Below is the code of conduct that we require volunteers to work to in order that our projects can meet their aims. In the event that your placement is terminated due to your failure to abide by the code of conduct laid out below you will be asked to leave without compensation. Further, you will be required to pay for any costs incurred in your return home from the placement.
Code of Conduct
| | | | |
| --- | --- | --- | --- |
| Minor Offences | 1st Offence | 2nd Offence | 3rd Offence |
| General bad conduct | Verbal warning | Written warning | Termination |
| Poor punctuality | Verbal warning | Written warning | Termination |
| Laziness | Verbal warning | Written warning | Termination |
| Failure to attend an activity | Verbal warning | Written warning | Termination |
| Minor breach of safety rules | Written warning | Termination | |
| Minor damage or misuse of Trust property | Written warning | Termination | |
| Being rude, unfriendly or disrespecting customs | Verbal warning | Written warning | Termination |
| Discrimination in any form | Verbal warning | Written warning | Termination |
| Failure to keep the PWMA code of ethics | Written warning | Termination | |
| Serious Offences | 1st Offence | | |
| Serious breach of safety rules | Termination | | |
| Theft | Termination | | |
| Drinking on duty (or between activities) | Termination | | |
| Malicious damage to Trust property | Termination | | |
| Assault | Termination | | |
| Under the influence of drugs | Termination | | |
| Negligent performance of duties with serious consequences to life of animals or people | Termination | | |
Drugs
If you use drugs, or solicit drugs from users, pushers or anyone remotely connected with drugs, illegal or otherwise, other than for medical reasons, your placement will be terminated immediately. If you are taking drugs for medical reasons and have not informed us of your medical condition the same condition applies. Do not handle any veterinary drugs without the direct supervision and permission of the veterinarians.
Discrimination on any grounds
If you see, hear or encounter any discrimination of any kind, DO NOT CHALLENGE THAT PERSON OR INTERVENE. If you feel that you need to express your views, please tell us and we will take the necessary actions. AWARE is totally against any form of discrimination and any information given to us is taken very seriously.
Relationships & A.I.D.S
HIV is widespread throughout Africa and as such WE DO NOT ENCOURAGE ANY SEXUAL RELATIONSHIPS WHILST ON YOUR PLACEMENT. It is not only your own health you are risking, but also the health and safety of others around you.
In addition, volunteers who enter platonic or sexual relationships with staff that cause any problems for management should remember that such behaviour will have serious consequences for the staff member involved that may include dismissal.
In conclusion, we ask that you do not bring yourself or AWARE Trust into disrepute nor involve any other employee or volunteer in any behaviour that might amount to disrepute. If your behaviour is found to be detrimental to the programme that you are involved with, you may be asked to leave immediately without compensation.
Indemnity
Please be advised that AWARE will not accept any responsibility for an loss or damage to persons or property howsoever caused whilst you are in Zimbabwe and that we will require you to sign a comprehensive indemnity agreement before you travel to Zimbabwe.
General Safety
Tourists are always targets for pickpockets and thieves. Please educate yourself about Zimbabwe before you leave, so that you can be alert for all types of situations. General travel safety rules are below.
Avoid travelling alone, especially at night.
Find out where the unsafe areas are and avoid them.
When travelling keep all important documents & valuables in a safe place, like an inner hidden pocket or money belt.
Carry only as much cash as you think you will need for the day.
Don't wear expensive jewellery or watches.
Be wary of people who seem too friendly too fast.
Keep cameras out of sight. Do not take pictures of potentially politically sensitive subjects.
Before swimming, ask how safe the area is.
Always keep bags and purses in your sight.
In addition, you will be working outdoors, in an unfamiliar community and environment. PLEASE respect the advice given to you by the project leaders. Listen to us and respect the local rules and customs AT ALL TIMES PLEASE!
Packing Checklist
Please be aware that your clothes are going to get dirty! In addition, it can get very cold during the evenings in the dry season (April-September) so please bring a warm jacket/fleece and long trousers.
Passport, insurance certificates & personal documentation, including some certified copies stored separately.
Spending money in US$ – small denomination notes
Camera with enough film & batteries for the duration of your placement (you will be able to re-charge batteries)
Notebook and pens and a WATCH for when you are out in the bush and doing data capture activities
Personal medical first aid & hygiene kit (including electrolyte tablets, anti-diarrhoeals, anti-histamines & headache tablets)
Proof of recommended inoculations
Sunscreen & lip salve; Sun Hat;
Trainers & sandals
Personal torch, preferably head torch, spare bulb & batteries
Sunglasses
Lightweight waterproof jacket for the Wet Season (November – April)
Fleece type pullover (it can get quite cold at night)
Warm clothing: jacket, jumpers, gloves, woolly hat, scarf for Winter (May – August)
Khaki, or similar neutral coloured lightweight bush wear (Note: Not with a camouflage design)
Long trousers
Swimwear; Beach Towel
Mosquito & insect repellent; anti-malarials
Binoculars
Water bottle
One soft back-pack style kit bag for main packing
Waterproof & secure bag for documents & money
Sleeping bag
What you can bring that would help!
If you have extra space in your bag we ask that you bring some small things to help the project that we struggle to get in Zimbabwe. We are looking for the following at present:
Veterinary Text Books or magazines
Crayons, neo-magics and colouring books for underprivileged school children
Metal dog-leads and choke chains for underprivileged dogs
Tents, sleeping bags or other camping equipment that you are willing to leave behind as a donation
Binoculars
Anything else on our 'help us' page of our website
Contact details
Lisa: lisa@awaretrust.org; +263-712-886650;
Keith: keith@awaretrust.org; +263-772-430014