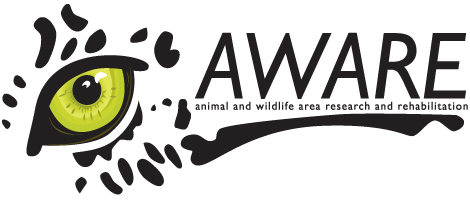 Rehabilitation Programme
AWARE Trust
Zimbabwe

Participate in conservation efforts in Zimbabwe by providing veterinary treatment to sick or injured wild animals on an individual basis.
Project Location:
Literally anywhere throughout the country where cases are reported.
Project Age Limit: Minimum 18 years, Maximum age dependent on participant's health. This is physical work and a certain degree of fitness is required.
Project Highlights:
Visit interesting wildlife areas throughout Zimbabwe.
Get the 'feel good factor' of helping animals that might otherwise die a painful death, or suffer a chronic injury/illness.
Feel the adrenaline of getting close enough to track and dart big game animals.
Work with a wide variety of species on conditions ranging from fractured legs to simpler snare removals.
Take and process samples for disease testing purposes.
Further Information on AWARE's rehabilitation project:
With the massive human population explosion, and mass extinctions of hundreds of other species from the planet on a daily basis, it is AWARE's credo to do everything possible to save the precious little wildlife we have left, even if it means spending hundreds of dollars to treat one suffering animal. Gone are the days when wildlife was so plentiful that certain species were even considered to be vermin. We have spent a good deal of time flying in helicopters over Zimbabwe's wildlife areas, and we can therefore state that wildlife really is just not that abundant.
Therefore whenever we hear of a sick or injured animal that we think we can help, we will respond to the call. Animals may be treated in situ, and monitored by locals post intervention or, if the condition is very serious it may be hospitalised at a suitable facility. If an animal is too severely injured to rehabilitate it will be euthanased.
Our rehabilitation programme also covers the welfare of captive wild animals, where it is called into question, as with the Masvingo lions mentioned in the December 2010 newsletter and January 2011 appeal. AWARE is a member of the Captive Lion Welfare Task Force that has been set up to improve regulations and conditions for captive lions in Zimbabwe.
Project Typical Schedule:
In a nutshell, there is no 'typical schedule' as this is emergency work and you therefore need to be energetic and flexible. There is usually A LOT of driving involved so be prepared to spend several hours in a car on the way to and from a location. You may also need to stay up late at night if a hospitalised animal needs intensive nursing care.
Project Accommodation:
Where animals have been reported to us by local communities, the communities are normally very good at putting us up overnight if the location is far from Harare. There might also be a need to camp.
Project Travel Nearby:
As mentioned, these cases can occur throughout Zimbabwe so there will be some stunning and exciting places to visit.
Volunteer comments: